December 17, 2019 | | Author: Robbie
The days are shorter, the frost has set in and we are soon to approach the most wonderful day of the year.
In the season to be jolly, we find ourselves surrounded by our family and friends. It's at this time we tend to gather in the hub of the home with our guests more so than any other time of the year, so why not create the perfect space for entertaining?
Layout
When designing any kitchen, you should consider the flow. The working triangle, an ultimate kitchen design rule, is a concept that enhances efficiency and allows you to move effortlessly between the sink, fridge and cooking stations. The three points join to make an invisible triangle and create a safe and comfortable environment when entertaining.
Open-plan kitchens have become increasingly popular as they provide a space to socialise while the chef is preparing and cooking. An island is an excellent addition to an open-plan kitchen, offering guests and family a central area to gather, eat and drink or join in the preparations.
Seating
Seating is pivotal when entertaining. The gathering zone should provide your guests with a place to rest their feet and pop down their drinks while picking from a selection of canapés. As many tend to gravitate towards the centre of the kitchen, the island is the most logical place to add seating, becoming a communal area when cooking and chatting.
Open-plan kitchens offer an array of seating opportunities. You can create a relaxing area with a sofa, or more of a formal area with a dining table, enabling you to stay seated in-between courses without sacrificing your conversation.
Appliances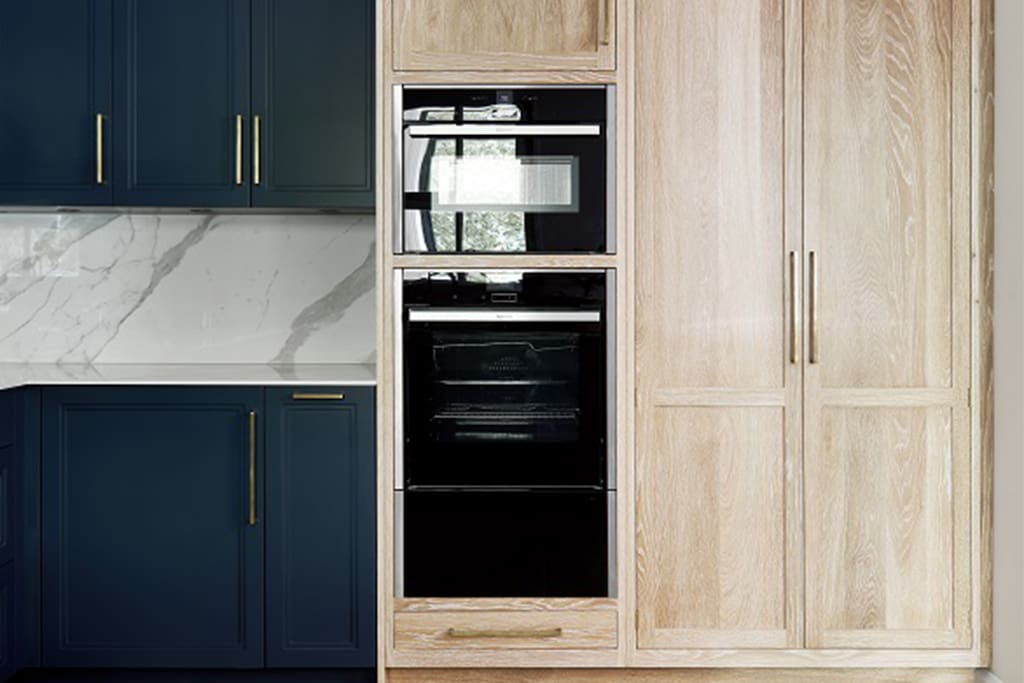 If cooking is part of your entertaining process, appliances need to be well-placed. Integrating appliances like the Neff Wifi oven creates a seamless finish and comes with the latest technology allowing you a few extra minutes in bed on Christmas morning while setting the oven to pre-heat from your phone.
If you chose to have one, your dishwasher should be situated out of guest view but easily accessible by the chef. The Mile dishwasher is a great addition to the kitchen as it can be double-tapped to open, removing the need to touch the cabinetry with mucky fingers.
If you have an island, it is the ideal place to put your hob as it means you'll always be facing your guests. Leave the mulled wine to simmer and fill up from your seat.
Smart storage
You must think about smart storage solutions when designing your kitchen. Before any get together, especially Christmas, you stock up on food and drink. A built-in pantry is a great way to create space while incorporating it as part of your kitchen.
Wine coolers often take up valuable kitchen space and storing bottles can be challenging. Bespoke wine racks are an excellent alternative and make a unique feature.
And why not include a drinks cabinet to easily prepare festive cocktails and night caps without leaving the room?
For help designing your dream kitchen, please get in touch or visit our showroom.
View all projects