November 13, 2019 | | Author: Robbie
Choosing the right kitchen appliances for you is crucial. We're focusing on two appliances that are in high demand, the Quooker Flex and Neff Venting Hob.
The design process is a significant step in a kitchen renovation. It's also the most exciting as you see all of your ideas come together to create your unique kitchen.
In the design phase, we consider everything from how you want your space to look, feel and function, discussing finishes, usage and overall look.
When it comes to appliances, the options are endless. We focus on finding you the right applicants to suit your kitchen, cooking style and preference e.g. gas to induction or wok burner to steam oven.
Lately we've seen a demand for two appliances, in particular, the Quooker Flex and the Neff Venting Hob. So, why have these been so popular?
About Quooker…
The demand for a hot tap has rocketed over the past year. Now, nearly all of our customers request a hot tap of some sort and this is when we introduce the Quooker Flex.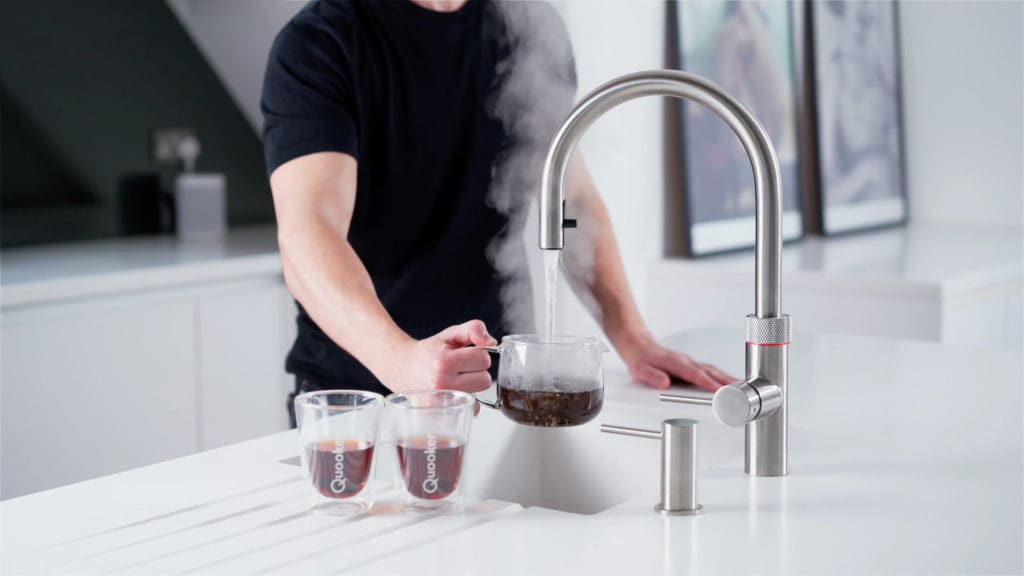 The Quooker Flex instantly provides 100 degree boiling water from the spout with a simple double press and twist motion, while offering the traditional hot and cold functionality. The unique flexible pull-out tap makes it easy to rinse and clean the sink at any point.
The Flex frees up worktop space, reduces waiting time and is more energy-efficient. Vegetables can be blanched, quick boil to pasta pans and an instant cup of tea are just some of the advantages of the Flex.
Why do we choose the Quooker over alternative hot taps? Because when equipped with the CUBE, the Flex has the bonus of chilled carbonated and filtered water, straight from the mains. The CUBE reduces your plastic consumption by eliminating the need for big plastic bottles cluttering your fridges and cupboards.
About Neff
For those who require their kitchen to look uninterrupted, a downdraft extractor, like the Venting Hob by Neff is a great choice.
The induction hob has automated pan recognition, reducing heat immediately when pans are removed. Removing the need for a wall-mounted fan, the Venting Hob extracts through the centre of the induction and recirculates clean air beneath the cabinet.
The extraction automatically adjusts depending on the amount of steam or odour being produced and can be overridden if necessary.
The built-in extractor is un-intrusive and allows you to reclaim space, creating an open and airy area in your kitchen.
The Quooker and Venting Hob are on display in our Devizes Showroom. If you require a demonstration or would like to discuss your kitchen project, please contact us and our design team will be in touch shortly.
View all projects