May 22, 2020 | | Author: Robbie
Well, I'm back in the office, and I'm glad, having missed the structure and balance of the work environment. Just by walking into our showroom, it's hard not to feel inspired.
Our MD, Production Director, and CAD drafter remained working onsite (observing government guidelines) over the last six weeks.
We wanted to let you know that Cheverell's purpose remains the same: to create beautiful, bespoke spaces and furniture for our clients to enjoy. As a result, we've taken positive steps to ensure we continue to deliver the best level of customer service.
In place of site meetings, we're now offering virtual design consultations. At just the click of a button, you can discuss your vision with us – from the comfort of your own home.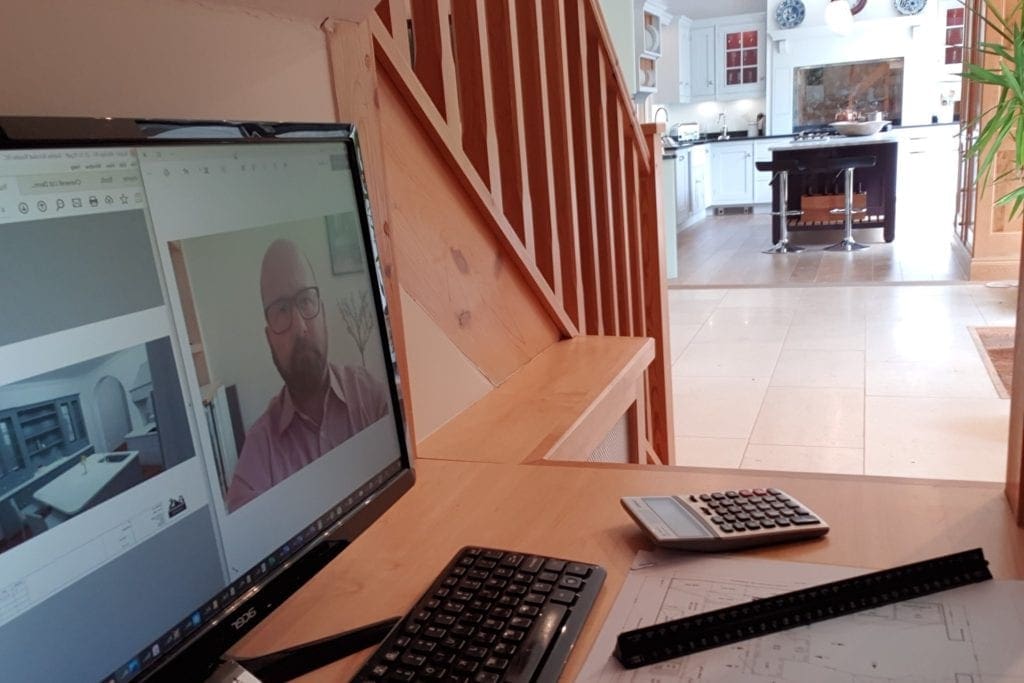 The new normal
We're carefully introducing measures to adapt to 'the new normal' and keep everyone safe.
For peace of mind, I've moved my workspace down into the showroom, utilising the handmade study display as my base. It's the ideal spot to focus while maintaining social distancing – plus, there's excellent coffee.
Social distancing is working well amongst members of the team who have returned to our premises. We're implementing safeguards to protect those on the shop floor and office personnel, and everyone is aware of the new protocol.
Going virtual
Our virtual design consultations are easy to arrange. Most importantly of all, they're convenient for you. These meetings tend to take place via Zoom, but other live video feeds are available, should you wish to use one. We're also communicating with our clients via Instagram, WhatsApp, email, and Pinterest Boards, keeping the creative ball rolling.
In addition to our consultations, we can virtually showcase samples of quartz, granite, paint finishes, and material swatches, along with the intricate detail featured in our handmade cabinetry.
Another great thing about digital innovation? We're able to give handheld virtual tours of the showroom and the factory, so you can see firsthand that we are a completely bespoke design and manufacturing company.
If you'd like to talk or arrange a virtual design consultation, please get in touch. We're here and ready to help.
View all projects