Wardrobes and dressing rooms
Crafted with Care
Bedroom design
We work with you to create a bespoke wardrobe design that is unique to your lifestyle and storage needs. From plain painted shaker doors through to specialist hand veneered doors, everything to suit the style of your property. Incorporating all interiors from hanging rails with different finishes and drawers with dividers for belts, ties, watches, sunglasses. Trinket drawers for jewelrey.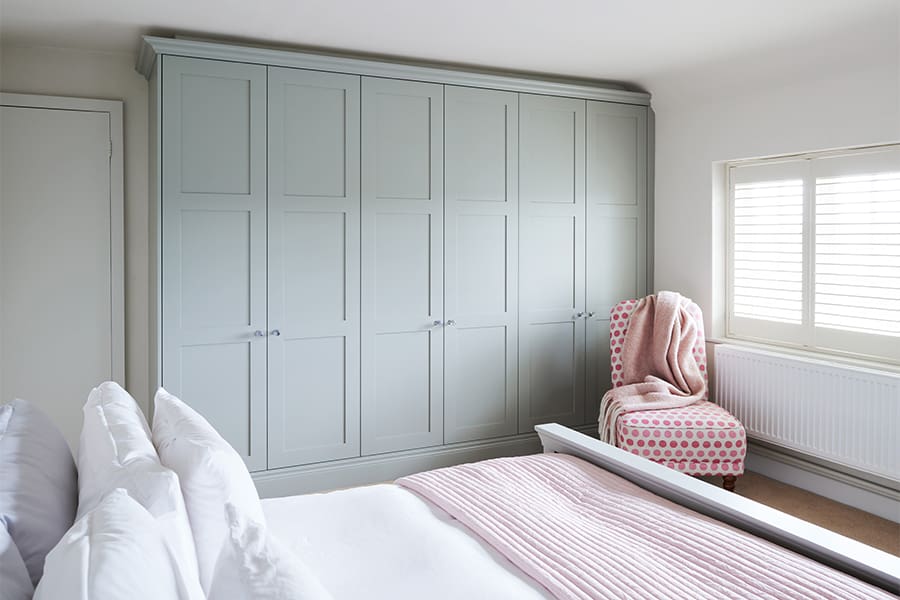 Traditional Bedroom
Multi panelled shaker wardrobes in a layon design in a Spray painted finish. All wardrobes have oak internals. Cabinetry cornice and skirting finished off with glass pumpkin knobs.
Dressing Room
Square inframe. Handpainted. Integral ovolo mould to doors and drawerfronts. Combination of hand painted and dyed horse hair fabric center panels. Lacquered oak internals including external open angled shoe and bag shelving. For this long, thin room, we designed in a large antique glass dress mirror to give the room some width. Complimented with leather pull and "T" handles.
Modern Bedrooms project
Modern spray painted handle-less bedrooms. The added bonus to this room is the space saving drop down bed. Another extra design detail are the push to open lockable trays either side of the bed.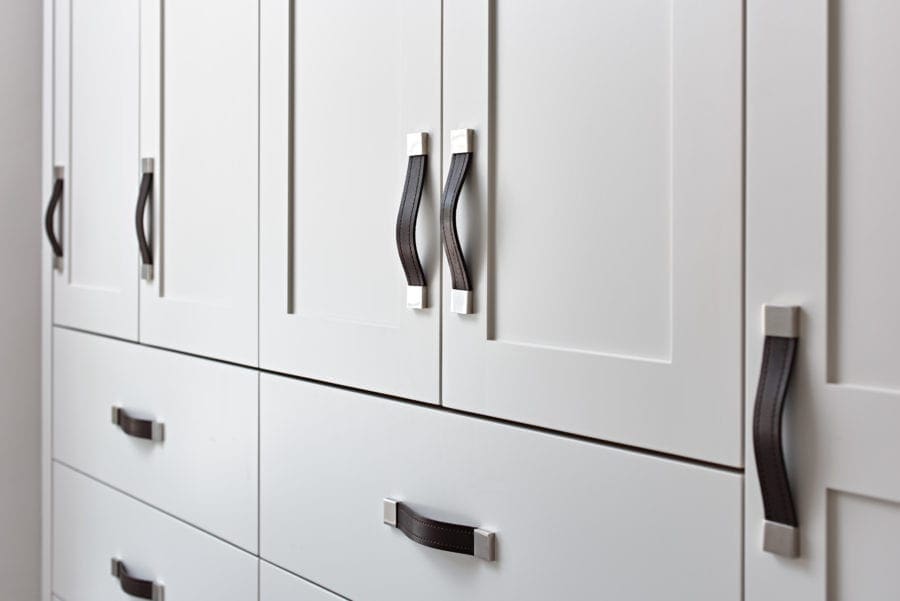 Contemporary Bedroom
Shaker spray painted bedroom cabinetry. Layon design with concealed soft closed hinges. All designed and installed into the angled ceilings. Oak internals. Leather pull handles.
Panelled Bedroom
We not only installed the cabinetry but incorporated all the wall panelling as well to give a seamless, flowing theme. Doors and drawerfronts have integral recessed pull handles.
Cabinetry has internal LED spotlights. All handpainted in LGPC
Have used Cheverell for our kitchen and cloakroom furniture.
Have use Cheverell for our kitchen and cloakroom furniture. Excellent company to deal with. From start to finish. Providing design of bespoke products. Installation guys are highly skilled, clean, tidy and respectful of your home. Well done and thanks to the team.
Andy Stephens, Urchfont
Get in touch
Whether you're full of ideas and plans or looking for inspiration, our experienced designers are here to help. Drop us a line, we'd love to hear from you.
Contact us